You have a brand spanking new website. You've poured hours into creating a custom web design (or have hired some web designers like us to get it up and running for you.) It's beautiful. It's useful. It highlights all of the things you love about your business. It's ready to be revealed to the world.
But how? How do you get people to look at your website?
Promote it.
Wait, who? What? Where? When? How?
We could talk about SEO all day (and we kinda do), but instead of focusing on the ins and outs of optimizing our pages for Google searches, let's talk about how to take those same pages and get them seen through your social media channels.
Social Media Marketing & Your Website
Your followers are your friends. Your followers are your potential customers. Your followers are the people you want to engage with, share information with, and invite to your website. If you want your friends to stop by later, you have to make sure your invitation is warm and welcoming.
The type of content you post on your socials dictates whether your audience will want to take things a step further with you & see your full-blown content.
Your social media should be used as your introduction, your "hey, how's it going?," your "here's what I can offer you." Social media is just an intro to a full-scale digital marketing strategy.
First impressions are still everything.
Make sure people can find your website easily. Give em' valuable teasers of what they can find on your website. Entice them to visit because you know your website is where business goes down. Butter 'em up and bring 'em in.
Here are 5 Ways to Promote:
1.Get a Blog
Sharing blog posts creates brand awareness and establishes you as a thought leader. Somebody interesting that people enjoy listening to. The easiest way to get people to visit your website is to offer them a plethora of valuable knowledge they can actually use. This constant stream of content is one of your most vital website marketing tools.
2. Keep Your Audience in Mind
Facebook: Facebook lets you provide direct links to your website through your Facebook posts. Facebook even grabs an image from your article, forcing more eyeballs on to your content. This is the perfect time to share blog posts from your website, your contact page, your invitation to a course you're offering, etc…
Give people easy access to whatever you're trying to offer from your website. This is another reason we urge you to learn more about website marketing. When you have an excellent website packed with useful content, you give your customers a trusted place to come back to and interact with regularly.
Instagram: "Link in bio." Instagram can be one of the most challenging social media platforms to advertise your website because it encourages a two-part process.
To get someone to visit your website, they have to visit your Instagram profile first. That means on Instagram; it is your job to STOP THE SCROLL. This translates to "your Instagram content needs to be kickass, or else they'll scroll right by you."
You have to be interesting enough to have them invested in your business in just one post. They need to feel as if it's necessary to see what else your profile has to offer.
"Swipe up." Another Instagram feature to utilize is the story. After you reach a certain follower threshold (10K), Instagram allows you to implement a "swipe up" feature that takes users directly to your website.
If you can use this feature, do it! Keep the designs simple and straight to the point, so your story doesn't get hit with the infamous swipe left.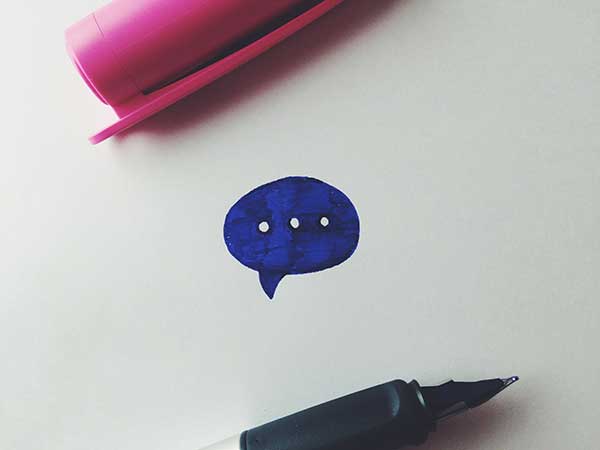 Choose a graphic that shows exactly what you have to offer. Keep the words to a minimum. Add in an exclusive offer that encourages an immediate swipe up. Stories are great for immediate offers since they only last for 24 hours.
However, some stories are worth keeping around indefinitely. Using Instagram highlights is a must for any business profile regardless of how many followers you have. Instagram stories are just another direct link to your profile which is a potential link to your website. USE THEM.
LinkedIn: LinkedIn is very similar to Facebook when it comes to how posts are shared. With LinkedIn, always share your most valuable information because those who view your LinkedIn are very likely other professionals like yourself.
You want to make sure you're sharing posts that prove your authority in your field. People from LinkedIn are less likely to become your customers and more likely to become your network. You want them to visit your website to gain knowledge that will benefit them professionally. Step your blog game up.
Twitter: Keep it simple. Keep it sweet. (You have no other choice.) Link link link. This is where good blog content comes in handy, yet again.
Google My Business: Google has its own social platform you have to take advantage of. This is the easiest way to promote your website for free while boosting your SEO ranking. It's expected you share links to your website, offer special promotions, and show people what you have to offer right off the bat.
With other social media, people are there for several varying reasons so there's still a little convincing to do to market to that audience. But if people see your Google My Business profile, they're likely on the search for someone to do business with right now. Show them your business.
3. Advertise Your Products or Services
Make sure your customers know what you offer. A lot of us are visual learners these days. We love good photos and videos. Visuals are some of the strongest driving forces. Make it clear what you're offering. If you can directly link your product through a picture, take advantage of that feature. The easier it is to click, the more likely people are to click, letting them visit your website ASAP.
Create videos. They don't have to be formal advertisement videos but they should be clips that advertise who you are and what you offer. Show; don't tell. You don't have to convince people to listen to what you have to say if you just go ahead and say it. Give them the information they need to be sold on who you are and what you offer. No elaborate explanation of "why" necessary. The more direct route you take to your consumers, the better the outcome.
4. Social-Only Offers
Create offers that come solely from your social media. Whether it be a promo code or a free class, give your social users something that makes them feel like an elite. This encourages people to check out what you have to offer, at the very least.
This builds a sense of community, and if things go well, it produces a loyal customer base. Important note: Don't make this feel like a freebie. Make it feel like an exclusive offer. You value the time and effort of your customers. Always offer them something of value. Don't give them a throwaway.
5. Make Sure Your Website is Linked
This is a no-brainer. If you're promoting your new website, you want to make sure your website is easy to find. Your website should be in every "about" section of every social profile you have. This is non-negotiable.
No matter where you start, always make sure your website can be found. If it can't be seen, it can't be found.
Gravity Junction Can Help
Gravity Junction offers web design services to deliver you a website you'd be proud to promote.
We know the importance of website marketing & getting quality content to your target audience. Gravity Junction provides you with a marketing plan that will draw people in and make them stay, foreverrrr.
Our content marketers are out of this world when it comes to creating strategies; from social media marketing strategies to email marketing, our creators are online marketing pros who give you their all to level-up your business.
You don't have to worry about how to tie everything together. We can do it for you (and put a bow on top.)
Contact Gravity Junction today!