Increasing Revenue Through Customers, New and Old
Growth is an essential part of any business. Growth in the company. Growth in customer base. Growth in offerings. And, undoubtedly, one of the main goals of any business, revenue growth.
There are two areas to target when aiming to increase revenue through your customer base: finding new customers and furthering relationships with existing customers.
Increasing the number of customers for your company is one of the most straightforward ways to increase revenue. It's the most simple equation.
More customers = more business.
More business = more money being made.
However, growing your customer base takes more than a flip of a switch. There is no button to press or alarm to sound that makes the customers pour in. Growing a customer base to increase your sales involves finding new customers with whom you can create solid relationships. This process takes time, strategic marketing efforts, and a willingness to invest in the future.
On the flip side, fostering the solid relationships you have already established with your existing customers can also aid your company in increasing revenue. Through established trust, companies can see tremendous growth by utilizing the relationships they already have.
All of your customers, new and old, play a pivotal role in your company's growth.
To turn that growth into monetary gain, you must give your current customers value and your potential new customers hope.
Gain New Customers
Understand Why Your Target Audience is Your Target Audience
One of the first things to establish when beginning your trek to gaining new customers is defining your target audience. This gives you the advantage of speaking directly to the people most likely to turn into gold-star customers. If you've been in business for a while, you may already have a good understanding of who your business caters to, but how often have you narrowed down your target audience to identify the potential customers that have more to offer than just a sale?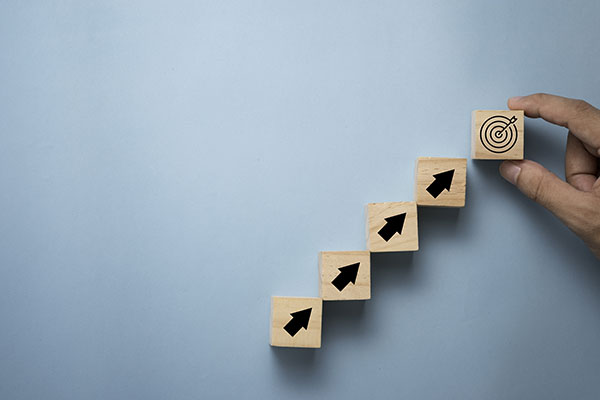 As a realtor in the suburbs, you may say your target audience is people looking for a new house in the area you serve. People with families. People relocating for work. People who want adequate space and safety. These are all answers that give you a general understanding of who you're talking to.
Think further. What is your specialty? Your audience is not just people looking to buy a house but people who would want to buy a house from you. There are people out there who specifically need YOUR expertise.
There are things you can offer that no one else can. Narrowing your target audience to be more specific to you is what leads to lasting relationships that can result in reviews, referrals, and an investment in your success.
By speaking directly to gold-star customers, there is potential to turn one great client into five great clients excited to work with you. Finding quality leads is well-invested time.
Market to Your Target Audience Online
A must-do for growing your customer base is making sure your business is well-placed online. Not only should your company be easy to find online, but the content you provide should also be written for your target audience.
Your social media channels are a valuable resource in a world full of technological chatter. Using social media appropriately and often is necessary to make sure people can find your business. Part of marketing online is making sure you're putting yourself in front of the audience you wish to engage with. There are several ways to make sure that happens, including posting branded content regularly, participating in industry conversations, and directly engaging with those who may be your next customer.
Additionally, your website should lead customers through the buying process and into a sale. The design and interactivity of your website can be a major motivator to new customers, so don't skimp on web design. Hire a professional web developer who can create the most opportunity on your website for gaining new customers.
Keep Current Customers
Customer Retention is Essential to Steady Business Growth
Keeping current customers close to your company is needed to encourage your business to grow. It's crucial that every customer you have feels as if they're gaining tremendous value from doing business with you. Strong relationships are what businesses are built on, and they are what businesses thrive on.
Companies with high customer churn rates are often companies that stop investing in their current customers after the initial sale. This is a serious misstep when trying to establish a long-term business plan. Your customers deserve to be noticed whether they did business with you six months ago, six days ago, or will do business with you six years from now.
The customers you keep are the legacy you build on.
How to Invest in Your Current Customers
Email Marketing
A regular company email is a great way to keep current customers engaged while giving you the golden opportunity to encourage sales. An email with informational value is a reminder to your current customers of who you are and what you have to offer. Through email campaigns, you can spotlight different services or specials you may be offering that encourage current customers to interact and potentially make another purchase.
Make it Easy to Stick Around
Customer experience is one of the greatest motivators of customers becoming repeat customers. Give your current customers love and a lot of it. Make doing business with you so easy that they couldn't imagine going elsewhere.
A well-performing website is one of the keys to ensuring that customers continue to use your services. Your information needs to be readily available, and frequently asked questions must be in place. A well-designed website always has the user in mind, and the experience of good web design will keep anyone coming back.
Customer service is the way to your customer's heart. When problems arise, there's a natural desire to fix them ASAP. If you aren't to the point of needing 24/7 customer support, you will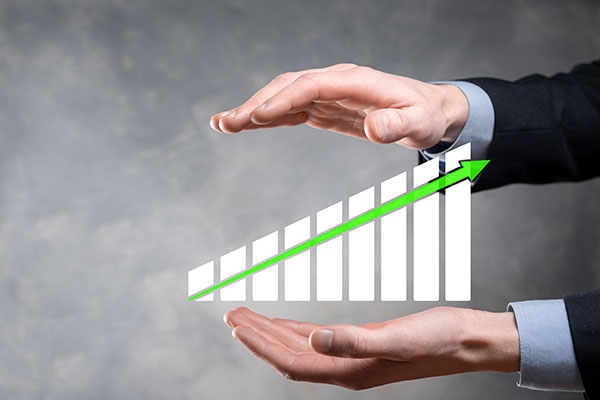 need to have something like a help desk tool in place to help customers feel like they're being heard at all hours of the day.
Showing that you're invested in fixing any problems that arise as quickly as possible will help customers respect and trust you. This addition can transform customers ready to give up on you into gold-star customers who will tell others just how helpful your company is.
Find Out What Other Needs Exist
Follow up with your customers to ensure that they received everything they needed out of your business. Have conversations that let you get a 360-degree view of your customers' needs and assess if there are other products and services you can offer. Communication is important for making sure your company is bringing in the most possible revenue per customer. It also helps sustain customer relationships which leads to a higher customer retention rate.
If you have a multi-faceted business with a lot to offer, make sure you're offering everything you can to your current customers. If your customer doesn't know the extent of what you do, they can't hire you to do it. They aren't mind readers, and neither are you! Have a customer retention program in place that ensures you're receiving all of the necessary information you need to find the opportunity for sales.
We can use our own company, Gravity Junction, as an example.
Say a client comes to us for web design services. We build their site. They're happy with the work we've done. It's a great time for everyone involved! For this scenario, let's say that's it. That's all we did. That's all they know we can do.
Meanwhile, they're searching for someone to do their social media marketing, app development, SEO marketing, and advertising, all things we do! Without having conversations that help you get a full scope of what's needed, you will miss out on sales. You can't close the deal on offerings you don't share.
How Gravity Junction Can Help Your Business Increase Sales
Your customers need you, and you need your customers. It's a mutually beneficial relationship.
At Gravity Junction, we create and implement the necessary tools your business needs to increase your revenue. From creating marketing campaigns that attract new customers to implementing customer retention strategies that keep your current customers engaged, we can help you find and hold on to customers, resulting in more sales and increased revenue. Contact us today so we can discuss how to keep your business growing.