Hey, friends! It's Gravity Junction, Atlanta's top website marketing company, content creators and social media marketing agency here to offer up another tasty tip!
Last month marked the emergence of an incredible new opportunity to widen your social media presence. As a business owner, you know how much your small business's success depends on social media marketing. The right post by the right person at the right time on social can lead to dazzling results and tons of new customers for you. So, what is the opportunity?!
Google just rolled out a plugin for WordPress, the most popular open-source website builder, called "Google Web Stories".
The human race in the 21st century simply loves clicking. So, let's learn more about the features of this plug-in, how it'll benefit your business, website marketing strategy, and how to install it so you can get started. You'll be able to whip up some creative, informative magic for your users in no time.
Google Web Stories Features
Google Web Stories is very unique from other WordPress plugins since it's so incredibly customizable! Your business can create amazing content within the website builder with custom URLS, a drag-and-drop editor that makes design easy, and a simple dashboard for editing and finding templates.
With personalization being a MAJOR trend, being able to pump out content that's easily tailored to fit your audience is a slam dunk for gaining more traffic. The more you play up hand picking your content to fit your consumers' personal needs, the more they'll want to interact with you.
Google Web Stories are full-screen pages that are tappable. You can create interactive, immersive, shareable, and trackable visual narratives for your users to get information at-a-glance! This means a clicking frenzy is now available for all of your mobile-using consumers.
Also, the plugin uses AMP technology which means your web stories are going to load lightning fast.
The best part about the plugin is that you can choose how long you want your story to appear for! Unlike many other social media "stories" that go away after 24 hours (Instagram, FB). This is a fantastic addition to your website marketing strategy & social media presence because you can keep unchanging, constant knowledge that shows off the best of your brand.
Benefits
Get Started Easily
No technical knowledge is required to ace the Web Stories game due to its ease of use. The editing and customization is handled by a WYSIWYG editor so no coding skills are required. You want to take your website marketing strategy to the next level, but don't have all the tech know-how? Say no more.
And, in case that doesn't sound easy enough there are also a boat load of pre-built templates to get started with. Not the most creative of the bunch? No problem.
Provide Content In An Enhanced Way
The benefits of utilizing Google's Web Stories plugin are that you'll be able to provide content to your site in a highly enhanced way, especially when it comes to mobile users. You'll be able to up your storytelling game to an entirely new level with images, text, video, animations, interactions that require tapping, etc. The plugin was made with mobile users in mind and will cater to the 96% of Americans who have a cellphone.
Captivate your viewers with your story in bright colors and your brand's personality. Introduce them to how fun you can truly be with stories that feel alive. SAY HELLO to the perfect opportunity to stand out from the crowd.
Showcase Information Quickly
The clickable nature combined with quick loading time provides an amazing opportunity to give your users information in such an efficient and fun way that you'll actually be able to hold their attention, in this ADD driven world. Make it memorable enough and their willingness to:
1. Continue forward with your company or product
2. Retain the message or information you shared, both increase dramatically!
Share, Share, Share
Web Stories enables you to share and embed the story across many websites and platforms. This is powerful for getting your message out there.
Installation
Throw your hat in the ring & shut your competitors down when it comes to having a dominant social media presence! It's only business, right? Here's how to install Google Web Stories so you can become a top marketer and grow your brand with GWS.
Go to Stories Github page and download the beta plugin.
In the WordPress dashboard, go to Plugins > Add New.
Click, "Upload Plugin."
Select the zipped file from your computer.
Click, "Install Now."
When you see, "Plugin installed successfully," click, "Activate Plugin."
Example
I wouldn't push this information out without trying it myself! "Try it before you buy it" is the saying right?! I downloaded the plugin myself and played around with it. I'm not lying when I say it was definitely user-friendly. This was extremely easy to install, then use and create right from the get-go.
Here's our example from Gravity Junction, Atlanta's top website marketing company, and now Web Stories experts ;).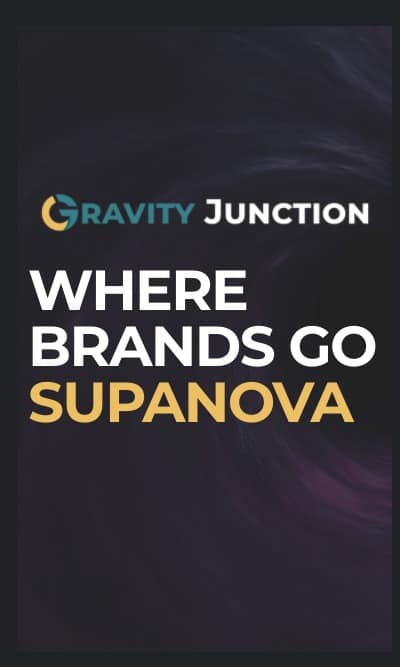 Click here for our first Web Story
Final Thoughts
Why the team and I love this plug-in:
We love GWS because it means your mobile users are going to be extremely happy with the smooth content and speed, which means they'll spend more time on your site.
The plug-in is also new in the digital world which means little to no competition for you! Your web story can yield maximum traffic benefits and you can climb up the Google search rankings. The fact that the plugin allows cross-links will only shoot you up to Page 1 faster!
The ability to create Story Ads is another reason we love this plug in; this means there are even monetization opportunities for your business.
I hope we've inspired you to take advantage of this amazing, immersive plugin that fosters endless opportunities to launch your business forward in the digital world.
On behalf of myself and the team at Gravity Junction, Atlanta's top website marketing company, we're freaking pumped about this new plug-in!
Be sure to give us a call or shoot us an email to say hi, chat, continue this conversation, or ask any social media marketing questions.
Go get after it, and make sure your Web Stories bring all of the consumers to the yard!