EIDL & PPP Overview, Directed by the SBA
We are all thankful that the Small Business Administration has acted so quickly to help businesses in this Covid-19 Disaster. The relief programs will help without a doubt. Understanding the two programs available is important, so you can tap into what will help your business as quickly as possible.
Both the EIDL & PPP programs are outlined in this quick video and detailed in the chart below, to make your journey of learning a bit easier to understand and with directions on where to go to get them started as quickly as possible.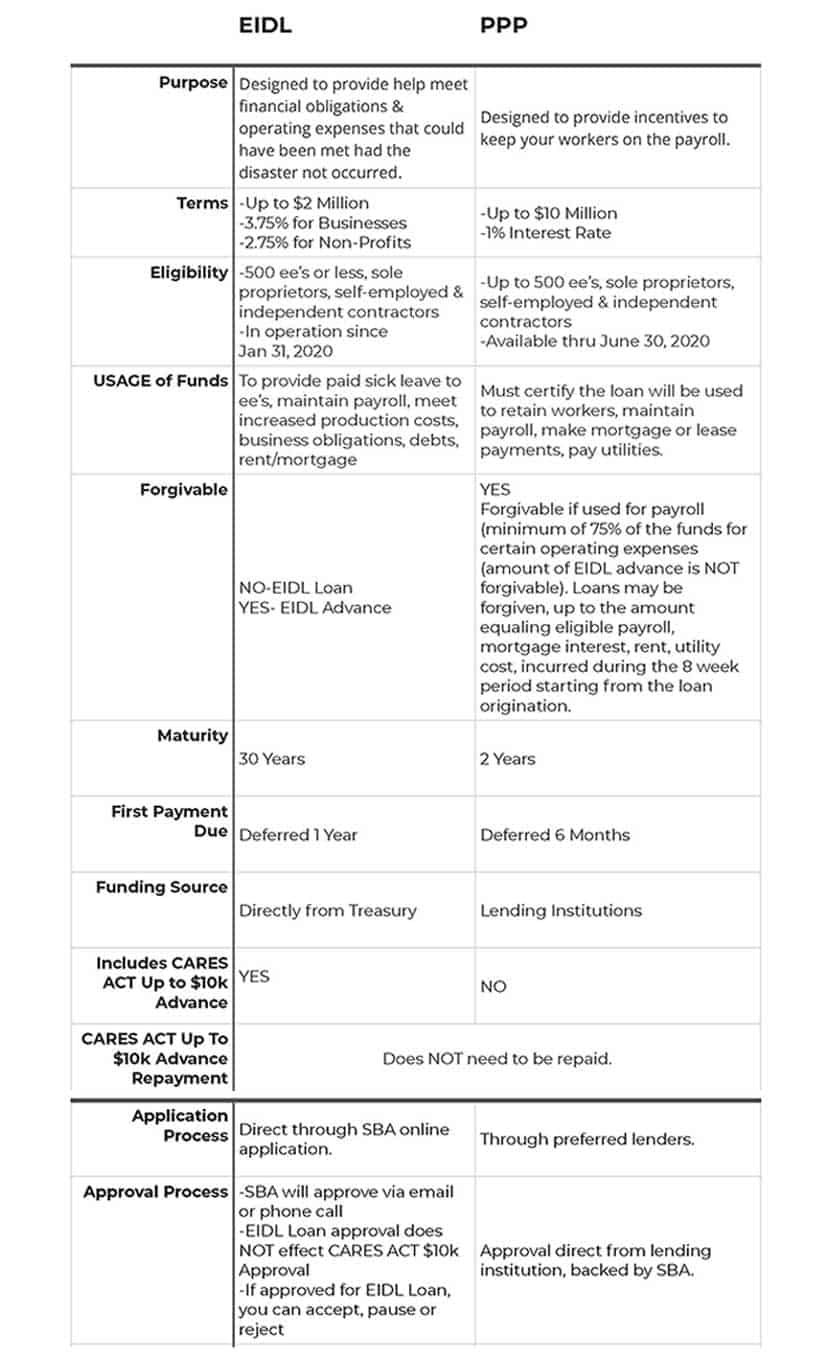 Other Helpful Covid Related Resources