What You Don't Know About SEO Will Kill Your Pocket Book
As a business owner, you probably know the importance of SEO. Even if you don't know exactly what it entails, you know that it's a critical factor in digital success.
You are accurate in this thought process.
But as my wise mentor says, "You can't spray perfume on a pig; if shit stinks, it stinks."
Most business owners, out of sheer ignorance, will hire the least expensive developer while trying to save dollars. All they are left with is a (possibly) decent looking website with piss poor SEO value out of the gate.
How do I know this?
I started in this business ten years ago and fumbled my way through. At the time, I did not know how to develop sites with high SEO value. (Sorry to those first customers!)
More people in the last year have come to Gravity Junction after they had their site built somewhere else (usually their buddy who didn't charge them much that "just got into developing"), and are now looking for our team to help with "SEO." Thinking that since their site is up, there's some magic SEO wand to wave that increases the search volume, driving traffic to the site and therefore making the profits roll in.
You can't rely on any governing body that sets standards in the industries of SEO, marketing, or website development; it's totally up to you to educate yourself so you don't get hosed in this process.
Begin with the End in Mind, The Best SEO Strategy Ever
Entrepreneurs are used to flying by the seat of their pants. Trust me, I know from experience. However, it's time to slow down for just a few moments and think about SEO from a different perspective.
If you were a racecar driver having a mechanic build you a car from the ground up, but you failed to mention you were a racecar driver; that mechanic may give you a great looking car but with a traditional, slow-performing engine.
After the car is finished, you then let the mechanic know you need to be able to race that car.
That mechanic will tell you that you should have mentioned from the start that you were a racecar driver because the engine you currently have will not perform the tasks needed to race. You need a new engine.
The same goes for websites and SEO.
If you care about SEO, you have to go into any web development project with that in mind. Just like the example of having the car built, you have to know from the start you need a racing engine so the developers can accommodate that.
"If you fail to plan, you can plan to fail."
The best SEO strategy begins with making plans to better understand SEO.
Lesson #1. Know that SEO starts with how your website is developed. We call this "on-site" SEO. There's a bunch that rolls into on-site SEO, but it's critical if you want to win at the game of SEO. Most businesses only focus on hiring a developer who can make a site look incredible. While this is important to the UX (user experience), this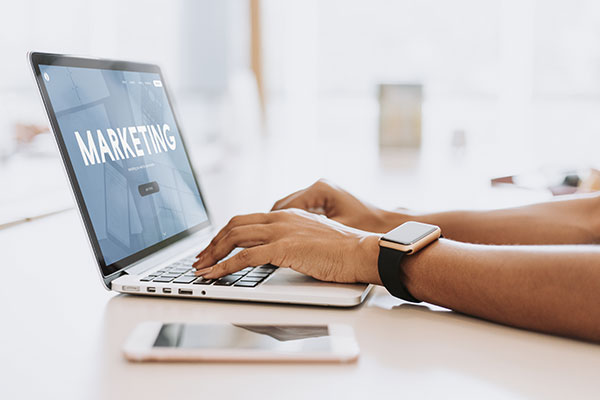 isn't what Google is looking for.
Google is looking for unseen structural components on each web page of your site that will give your site low or high SEO value.
Lesson #2. You should only hire developers who can prove to you that they can develop with SEO in mind. Straight Google liked SEO development, not black hat shit that will penalize your site.
Technical SEO Matters. Interview Your Web Developer
Working with the right website developer 100% impacts the efficacy of SEO on your new site.
Aside from asking your potential developer to share sample sites and designs, you'll also want to ask the following questions, confirming their knowledge around on-site SEO development.
Is this site on a shared hosting plan or dedicated hosting plan?

You will want a dedicated hosting plan. Shared hosting plans aren't reliable, they offer fewer resources, and they have lower speed times, which hurt your SEO value.

How fast can I expect this site to load?

The correct answer is two seconds or less. Google will penalize anything with more than a two-second load speed time.

Will this site be mobile-friendly and technically wise in the eyes of Google and for the user as well?

Yes is the only answer here. Many sites are easily duplicated for mobile to appease Google but require many hands-on adjustments design-wise to ensure users have a dynamic experience.

Will there be cornerstone content on the site?

Most developers don't even know what this is. (It's any page that has over 900 words, but you should aim for 1,300 to really impress the Google Gods.)

How do you optimize images uploaded to the site?

You'll want your potential developer to answer using words like metadata, image compression for speed, file names keyword-rich, etc.

What on-site SEO tools do you use?

If you are using a CMS like WordPress, Wix, or other DIY builders, there are tools/plugins/software to incorporate, making the programming of keywords and enhancing page SEO a breeze. Yoast is one of the most well-known SEO tools for WordPress. The premium version is way better than the freemium version.
Google Search Console. This free set of webmaster tools arms a developer with insights that guide SEO, like top pages, top searched keywords, and more. It reports total impressions, clicks in searches, and it also reports errors.

Will you guarantee that my site will rank on Google?

If the developer says yes, RUN. Google has around 500-600 algorithm changes EACH YEAR. Shit changes quickly in the digital world, and no one should be guaranteeing you to rank on Google.
Lesson #3:  On-Site SEO is critical in any search engine optimization strategy. However, any website can still become a paperweight if there's no marketing plan after development, even if the on-site SEO is perfect.
When you are selecting a website developer, fact-checking that they know how to develop with SEO in mind can be tricky. Any number of sites they've created in the past could have been developed perfectly for on-site SEO, but their customer may not be marketing the site properly after launching. Therefore, taking sample sites and performing Google and other searches to see if those sites rank isn't always going to give you the data you need, as the sample sites may not show up in your search query.
However, you can request proof of a site that your developer was responsible for launching, which would show the site has been optimized for SEO, even if the site isn't currently ranking in Google.
These are some of the on-site ranking factors that you are looking for:
"A" to "B" performance rankings
Site load speed times of less than two seconds
Keywords have been set
Featured images have been set with metadata
Image file names are keyword rich with metadata
Proof of cornerstone content (900+ words on a page)
Internal links have been used
A portion of the site has been developed as a blog
Be In The Know From The Get Go, High Quality Plan of Action
Best case scenario, you haven't had your website developed yet, and this article can help you circumnavigate the waters of ensuring you hire the best firm or freelance developer.
Worst case scenario, you've already hired a developer, and your site is launched, without knowing 100% that it was developed with SEO in mind.
If your website has already been launched and you are curious if it was developed with SEO in mind, you can run a free GTMetrix Performance Test, that will give you some insight.
The results you get from GTMetrix will look fairly intimidating if you aren't a trained nerd. However, just focus on taking a gander at 3 specific items & results.
Page Speed Score: Looking for "A" & "B" rankings
YSlow Score:  Looking for "A" & "B" rankings
Fully Loaded Time: Two seconds or less

If your site has less than these suggested results, you know that your site wasn't developed with a focus on SEO.
Final Lesson: Don't let your SEO dreams turn into nightmares by trying to save money and having your buddy down the street develop your website. Unless they are an SEO expert, that site will need to be rebuilt front he ground up. (Sorry, Charlie.)
Managing Your Expectations, A Guide to SEO & Websites
If your site is already launched and you are wanting "SEO", any marketing firm or freelancer should always take a look at your on-site SEO value FIRST.
Don't be shocked if they recommend a full site rebuild, if they don't see the site was developed with SEO in mind from the get go.
Much like the race car engine example, it's often more time consuming and cost-prohibitive to fix what was already there. Tearing down your website and building a new site from the ground up, with SEO in mind, can be the best plan of action to ensure every nook and cranny of your site has been optimized for SEO.
Likewise, even if you have a pro SEO developer, do NOT expect that your site will automatically start ranking on the first page of Google. This is a preposterous and ridiculous expectation.
If you had the most amazing new product and the best brick and mortar location, you can't expect droves of people to come into your store without educating the public on what this product is, how great your pricing is, etc. It takes ongoing marketing and advertising efforts to get the foot traffic into your store.
Ranking your site works much in the same way. It takes on-site SEO and ongoing marketing efforts to even have a chance to get the traffic to your website your heart and bank account desire.
Hire smart and you can win at SEO!