Who doesn't like Dino Chicken Nuggies? Seriously, who? I'd bet that over 75% of America loves the Chicken Nugget–those golden, crispy bites of pure joy that set our senses alight.
There's a problem though… They're usually not healthy. Like not at all. A 4-piece Chicken McNugget from McDonald's contains 10g of fat & 11g of carbs in those four tiny bites.
Remember when McDonalds advertised that they were now using "all white meat" in 2003? Which poses the question… What were they using previously? *Shudders*
At first glance, breaded chicken isn't the worst thing in the world to eat. Chicken offers B-vitamins, protein & can be healthy as part of a balanced diet.
The real issue that comes into play here is WHO is making the chicken nuggets. How many unpronounceable ingredients are involved in the process, sodium, fat,  etc….
Harsh Truth: Our favorite nuggies aren't good for us. Enter Ben Pasternak, Australian wunderkind entrepreneur who's already sold 2 companies…at age 20.
Ben wanted to create the "Tesla of Chicken Nuggets".
So, what's with all the chicken nugget talk? World, meet Ben Pasternak
Ben Pasternak. Talk about a dude who marches to the beat of his own drum. Which, don't all of the best entrepreneurs?
Pasternak is a 20-year-old technology entrepreneur from Australia. In 2014, at 14 years old, Pasternak created a game "Impossible Rush." The game's sequel "Impossible Dial" was successful as well, so much so that he accumulated $85,000, in comparison to his original $200!
"Flogg" was his next project; an Ebay for teenagers, if you will. The 16-year-old Pasternak landed big, Silicon Valley investors like Greylock and Binary Capital. Before he knew it, Pasternak had earned himself a spot and name internationally in the startup scene!
DAMN. You go, glen coco.
One last achievement of his, and then I swear we'll get to the chicken nuggies. We all just wanna "Eat Moar Chkn" like the Chick-Fil-A cows, right?
By the end of 2017, his last project before the reason we're talking about chicken nuggets, Monkey, had three million users. Yeah. This guy is a champ. The Monkey app let its users video chat with random people.
What we've been waiting for: Vegan chicken nuggets
Why did the chicken cross the road? To get $11m in funding for a startup that focuses on plant-based protein products. I mean, smart chicken, right? Plant-based means the chicken gets to live!
All of the incredible steps, strides, and successes Pasternak took and faced does not mean he had annnny intention of slowing down when it came to ventures.
But rather, he paused and took time to assess big problems to see how he could contribute.
He saw a lot of issues with factory farming and the potential for plant-based meat but felt like the branding of the market was failing in reaching current meat-eaters.
There wasn't anything sexy or alluring about these brands or their brand identity. To but it simply: Their brand marketing just wasn't provocative.
So now, *NUGGS has entered the chat*. Pasternak founded Nuggs, his plant-based chicken brand, in 2019. And, y'all, let's just say it (or cluck it, whatever) and give credit where it's due: HIM AND HIS TEAM ARE SLAYING THE GAME!
The NUGGS branding is super playful with copy on their website like, "Kills you slower." And, uh, supermodel Bella Hadid is a huge fan of the product, and has even engaged in some hilarious Instagram exchanges with the brand.
As for the product, in their own words because, honestly, I love this wording and couldn't say it better myself: "NUGGS utilize an advanced soy protein technology that enables a hyper-realistic simulation of the texture and flavor of an animal-based nugget."
Wanna know how many boxes sold in 16 minutes when they dropped Spicy Nuggs? 1K. *Picks up mouth off of floor.*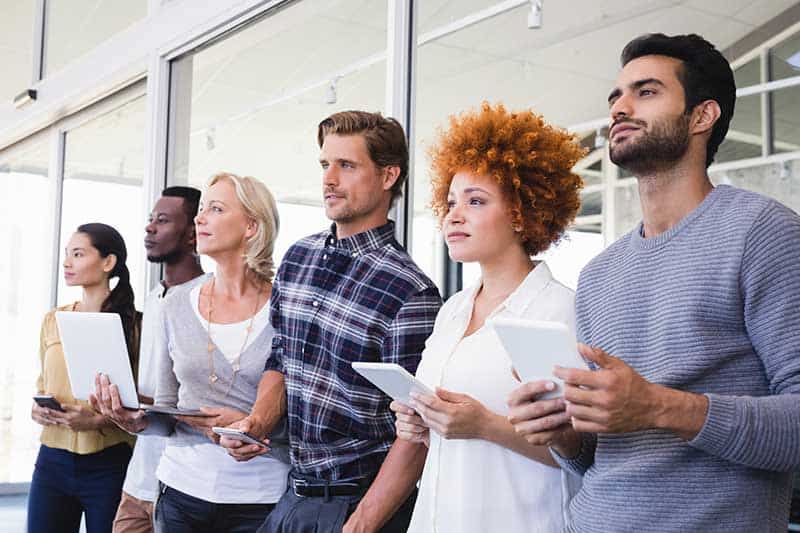 Takeaways From NUGGS and Founder
Here are some delicious, helpful Golden nugget takeaways. (Pun intended.)
Golden nugget #1:
Intelligent brand positioning – Always ITERATE and OPTIMIZE FOR SCALABILITY like SIMULATE, the nutrition tech company behind NUGGS product, which operates on a software framework
Golden nugget #2:
Effective influencer marketing and social media promotion (Like NUGGS with Bella Hadid) – Examples that Pasternak himself praises: GoPro's Youtube, Supreme's web presence, Elon's Twitter, and Glossier's Instagram. As for Pasternak himself, he is known for his meme-savviness
Golden nugget #3:
Incredible website + copy – Incorporates VR
Golden nugget #4:
Pasternak took time to reflect and watch the world around him in order to find a deep need that was both a specific niche and an international issue
Final Thought
There is much to learn from Pasternak's journey and all that he is contributing to the nutrition world currently. He saw an industry that wasn't getting vegans, or meat-eaters alike, excited about their products, and uncovered an opportunity to come in and turn things upside down from the ground up.
I wanna know – What are some needs you see in the world around us, and do you have any ideas of how digital marketing, or these golden nuggets, could truly make a lasting impact?