Graphic design is something that affects our lives constantly, every day.
Have you ever noticed that the red in the Coca-Cola logo design gives you confidence in their brand? It's the color we automatically and subconsciously associate with their brand. From our earliest memories of Coca-Cola to now, we have seen the red label as proof that the ice-cold Coke we grab isn't any sort of counterfeit. Yet, when we grab that cold can and take that first refreshing sip, the redness is not something we realize. We take its design for granted.
If we had picked up a blue Coke, we'd be really confused. You know the huge Pepsi/Coke divide. If one was a die-hard Coke fan, a blue logo design or wrapping would be reason enough to start throwing bows.
Similarly, the cursive font of the Coca-Cola logo design is meant to represent an indulgent, relaxing lifestyle. It represents an escape, something special. Another thing I don't think we necessarily notice: Coke without that script just wouldn't feel as fancy or as much of a treat.
It's obvious that Coca-Cola has aced the branding game. So, how important is great graphic design for your business? How can it be achieved?
What is graphic design?
Graphic design is a craft where professionals create visual content to communicate messages.
How can good graphic design TRANSFORM your business?
Elevate Company Name
Graphic designs set your company up to establish your name in a niche market. When consumers see a captivating logo design, they're reminded of what brand it signifies. The more exposure to that logo design via advertisements, web design, and business cards, the more the designs, and brand, stay alive in our memory and feel relevant. Best thing you can do? Show off your logo design or brand on a daily basis. Gaining recognizability is key.
Small businesses do not always have the financial bandwidth to gain brand recognition within the confines of their niche market. A uniquely designed logo makes you stand out and can be the deciding factor of whether you're noticed or overlooked. Choose wisely!
Boost Sales
Consumers want quality. QUALITY graphic design communicates to your buyers that YOU have HIGH-QUALITY products or services. You're sending a message with your design. Our brains are sending signals and make associations all of the time. What's your design saying about your company?!
Once your design has signaled a lasting, positive impact on your viewers, many will become loyal customers. This is because graphic design portrays trustworthiness, just like that Coca-Cola branding.
Hello, steady growth!
Increase Goodwill Within Your Market
A dazzling aesthetic builds confidence in your viewers. A great track history with those customers backed by the logo design they associate with your branding means attracting more and more business. This has much to do with your goods, services, and customer service; however, the recognizable logo design is how they'll keep coming back to your site. Your logo is their brain's trigger. Trust is built, and your loyal customers keep coming back when they associate your business with their positive experiences.
Bringing or trying out new products can feel a bit scary for businesses and consumers, but your graphic design and social media marketing is how your viewers know they can trust what quality they're getting! A good presence solidifies your brand and allows you to take more chances without too much risk.
Graphic design protects your business and signals that you're tried and true!
Brings Employees Together
Graphic design umbrellas your whole company! It represents who you are and what you're all about. Web design, publications, uniforms, stationery, logo design, social media marketing, or brochures backed by your logo design bring together your team under one aesthetic.
It's what backs your business, it's what you all stand for! Or, rather, it stands for each of you and your hard work.
This common identity raises morale and unites the team.
Send A "Branded" Message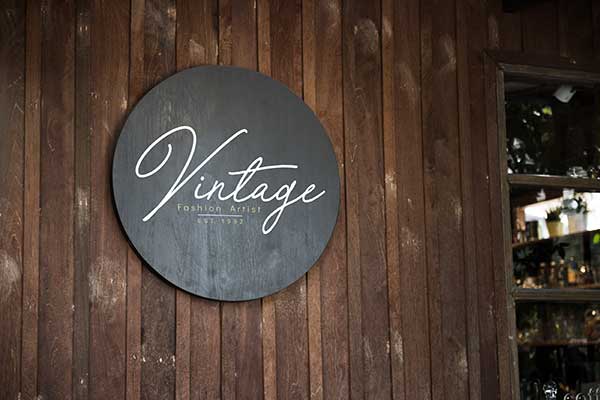 A graphic designer will learn about your business and pick specific colors and typefaces with a specific purpose to evoke an intended emotion. This emotion = your brand's message to target customers.
For example, the McDonald's logo design has red and yellow as its main colors. These colors evoke feelings of passion and raw energy of young people as well as socialization, one of the major graphic design trends. This is all intentional, as their largest target audience are young people!
Conversion Power
Test Time:
Don't think about red. Now, what are you thinking about? Is it red?
Visibility and repetition of your logo, graphic design, social media marketing, and web design mean persuading your customers to think about your business!  A well-crafted brochure design, for example, has the power to make users sense a connection to a brand.
Bottom Line
Guarantee accessibility to your content with the latest and most flawless graphic design trends. Grab the attention of your audience through hiring a graphic design professional to assist you in choosing the BEST typefaces, colors, images, etc for your unique business.
This is NOT a time to be quick-thinking or lazy. You want to ensure that there is intention in EVERY single detail. The look, feel, and design of your business's digital presence needs to be meaningful. It means everything for your business!
Do you need quality design or have anything you'd like to add to the conversation? Hit us up. Staying on top of the latest graphic design trends is our priority, as graphic design is one of our main pillars! Our graphic designers put their blood, sweat, 'n tears into their work, and it shows.