Today, every social media platform supports video content. In fact, many social platforms are becoming video-heavy while some, like TikTok, support exclusively video content.
As digital spaces grow, the desire for video content grows because:
It alludes to a human connection.
It allows for an abundance of information to be shared in a short amount of time.
It's so damn consumable.
Think of the endless hours you may have spent scrolling through TikTok (or Instagram Reels as of recent). The content goes on for nearly forever. If you watch one video, you'll likely watch about sixty before it's all said and done. Like Pringles said circa the mid-90s, "Once you pop, you can't." Same concept. Fewer crumbs.
Between long-form content often seen on Facebook & Youtube to short-form content like TikTok, Triller, and Instagram Reels, video content is an absolute necessity for any digital marketing plan.
So where does one start?
What is Video Marketing?
Video Video marketing is the utilization of video content to introduce potential customers to a product or service, a brand, or an idea while using the brand's mission as fuel.
Video content marketing is a powerful addition to your marketing strategy because it allows you to form connections with your audience quickly and with ease. Unlike traditional video marketing, video marketing today is accessible to anyone with a smartphone and a couple of video editing apps (if that).
With social media, online marketing has become laxer. Video content marketing is no different in that regard; it's casual. Yes, you want quality content, but no, you don't need a professional team of videographers and bright lights and long video campaigns to make an impression on potential customers.
So, if you don't need to open up the Yellow Pages and find the nearest commercial videographer (who does glamour shots as a side hustle) to make a successful online video marketing campaign, what do you need?
Tools You'll Need to Start Video Marketing:
A decent quality camera (hello, most smartphones)
Some decent lighting (yes, there's always a ring light in the back of my car)
Some killer ideas (don't fret; this is the fun part!)
Social Media Video Marketing
Instagram
Instagram first introduced video content in 2013 to rival the 2012 sensation that was Vine (R.I.P.). Since then, Instagram has been doing everything within their power to up their video content game, introducing IGTV and Insta Reels.
IGTV Marketing. Creating content for IGTV starts with creating content that is meaningful & more in-depth. Some people even refer to IGTV as a feature similar to Youtube or Facebook Watch.
Though created to start a revolutionary vertical video platform, IGTV is arguably the least popular feature of the app.
You should be adding content to every part of your Instagram profile, IGTV included, but when it comes to focusing on an Instagram marketing strategy, there are more fruitful places to focus your efforts.
Insta Reels Marketing. If you are not utilizing Instagram Reels, you need to be. Instagram is still investing heavily in the success of this TikTok rival. Therefore, you need to be getting in on this action now. Like TikTok, Reels pushes the idea of video content under a minute long.
To create a successful Insta Reels campaign, focus on making content that is fun & informative. Emphasis on fun. Think about what kind of information you can offer your audience. Then, think about the creative ways you can present that information.
The more realness, the better. The more relevant the information to your target audience, the better. This is your chance to add another dimension to that Instagram profile known for being poised & picturesque.
Insta Reels is one of the ways social media is breaking down the traditional barriers of marketing, encouraging a connection that is much more honest.
TikTok.TikTok has been one of the leaders of the honesty marketing movement. TikTok is the newest widely used social media platform, but it has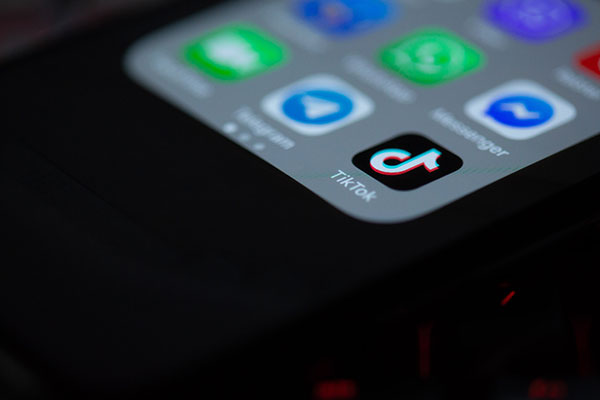 already made huge waves in the marketing world.
TikTok allows creators to make short content that is punchy and real. It has also allowed professionals and business owners alike to share their expertise, have conversations with their audience, provide laughs, build trust, and authentically promote their businesses.
A good TikTok marketing strategy is to create and create often. Put out content that shows viewers another dimension of you and your business.
Pro-Tip: All video content you upload, especially TikToks & Reels, should include closed captions. Not only are closed captions necessary for deaf and hard of hearing people, they also allow for people to consume your content, even when their phone is silenced.
Youtube. Youtube is another one of the most popular ways businesses introduce products and concepts to their target market. Video marketing on Youtube takes the focus away from content creation and puts the spotlight on sharing knowledge.
Video marketing through Youtube looks a lot like affiliate marketing and reviews. Depending on your type of business, there may not be a better move.
For example, the tech industry thrives off the techie reviews that Youtube offers. How-tos, unboxings, and general product reviews are common on Youtube and allow users to get all the information they need to make an educated purchase from the comfort of their couch.
Showing your product with the help of real people with real needs can help show the full range of your product or service.
2020's Best Video Marketing Campaigns
Though we can't list them all, here are a few of our favorite video marketing campaigns over the past year.
We're Not Really Strangers
One of the most thought-provoking video marketing strategies has come from "We're Not Really Strangers," a card game that encourages people to realize their common ground through answering random questions that scratch more than the surface.
WNRS has been around for several years but took TikTok by storm during the early stages of the coronavirus pandemic when people were craving the human connection taken from them amidst lockdown. What started as an introduction to the game turned into collecting millions of followers on both TikTok and Instagram by promoting honest, thought-provoking content.
The card game, a concept that could easily be written on a blog or posted as pictures, turned into a movement, enhanced by the video previews of real people doing real things, asking and answering real questions.
The concept is so simple, yet still so, so impactful.
The Video that Started a Movement: We're Not Really Strangers on TikTok
The Ocean Spray Marketing Moment
Some video content is created while some video content is gifted.
We've all heard the story of Nathan Apodaco, Ocean Spray Cranberry, and the Fleetwood Mac song no one is getting out of their head anytime soon. (And if you haven't, check it out here.)
Ocean Spray's usage of the viral TikTok is a perfect example of seizing the moment. Though not planned as sponsored content, Ocean Spray saw an opening to connect with their audience differently and took it. Don't shrug off the power of organic marketing moments.
How Gravity Junction Can Help
Gravity Junction is a full-scale marketing agency based out of Atlanta, Georgia. We pride ourselves on the ability to realize the real. We love to keep things simple, keep things relevant, and keep things full of life. The power of connection is just one of our superpowers. Our team is equipped with some of the best from around the country, our offerings ranging from web development to social media marketing and everything in between. We are digital storytellers, social analysts, and overall a team excited to help businesses take their businesses Supanova.