Full-Service Digital Marketing in Gainesville
What does a full-service marketing agency do?
The world around us has changed dramatically since the digital age ensued. Everything around us has become digital. We are using digital platforms to connect with those around us. Digital marketing agencies take consumer psychology principles like color, design, flow, storytelling, and compelling action and translate them for digital spaces.
Online marketing marries graphic design with programming.
Our Gainesville full-service digital marketing agency in Gainesville, GA, and beyond helps businesses navigate the ever-changing tide of algorithms and best practices
Gravity Junction, the top marketing company in Gainesville, GA, leverages technology to enhance lead generation without losing the human experience in the mix.
Free Proposal
keyboard_arrow_leftPrevious
Nextkeyboard_arrow_right
Digital Marketing Services Gainesville
Internet marketing companies help business owners bridge the gap between the products and services they offer with the way people discover and interact with them online. From creative copy that compels a site user to a social media follower converting to make a sale, understanding the ebb and flow of a website's bounce rate is massively helpful in determining ROI (return on investment).
Our Gainesville full-service marketing agency offers a wide variety of skills and knowledge to benefit our clients. The best marketing companies embrace artificial intelligence and diverse programming languages to create seamless experiences across multiple platforms, and that's exactly what we do.
We've long since left behind the simple artboard campaign presentations of the MadMen era and have successfully married creativity with functionality, efficiency, and automation. However, we haven't stopped making people feel warm and fuzzy in the process. Technology has a never-ending learning curve, but the human connection always remains true.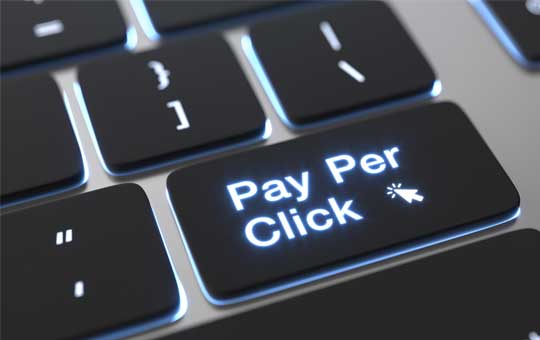 We'll craft designs & create beautiful sentences that entice your viewers to take action. After they click, the magic happens. We grow your ability to gain die hard customers and hockey stick revenue growth.
Creative design
Conversion-worthy, strong copy to create the click
The actions taken after the click
To summarize: Clicks don't matter if they don't bring in dollars.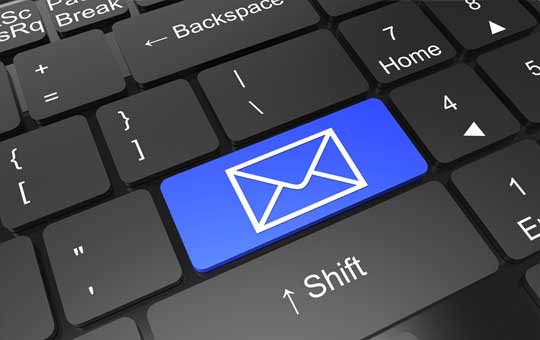 Email Marketing
Taking away some of the grunt work, email marketing can make your life easier while generating revenue.
We pride ourselves on our brilliant writers here at Gravity Junction. Let us design effective, exciting copy that dazzles prospects and wins you business. They'll be dying to click on your emails after we design your campaigns.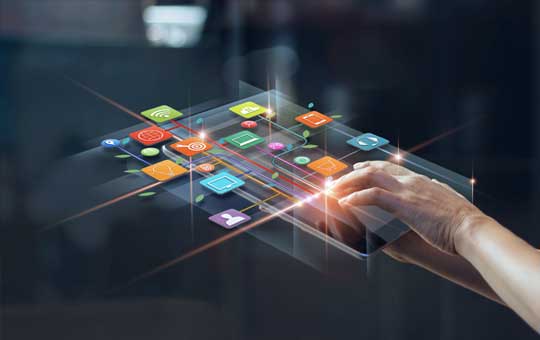 Determining the right channels to support and engage with your audience. We position the right messages at the right time for optimal engagement.
There are so many platforms out there that it can leave your head spinning trying to come up with strategies & campaigns for each one. How do I Instagram? What is TikTok? Is Facebook dead? These are a few of the questions clients come to us with.
Give us your tone, vision & goals and leave the research, analytics, and engagement to us. We'll reach your target audience and deliver. We create social content that inspires.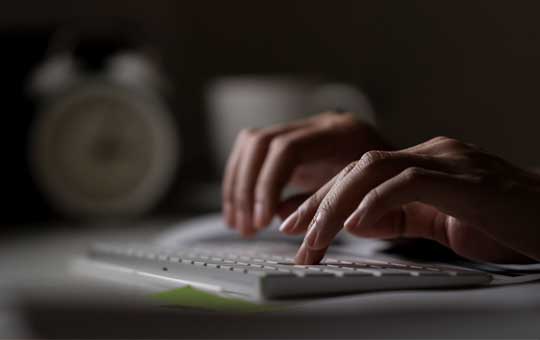 Blogs are a fantastic way to show that you're the smartest kid in the room at whatever your company does. They're only getting more popular as people crave quality content & less fluff.
Google and other top search engines aren't blue and hairy, but they gobble up content with as much enthusiasm as the monster muppet eats cookies. We help you feed the beast consistently, so your business stays on top of search results.
Gravity Junction is the top Gainesville SEO company. As an expert SEO marketing agency, we know that it's not enough to simply produce content that reflects your brand and its values. You must also create content that is relevant to the millions of searches executed daily. This means being on top of current news or trends within your industry through local SEO marketing.
SEO Internet Marketing takes your content strategy and launches it skyward, so not only will your case studies and stories be seen, but they'll match perfectly with someone's search results for a solution in a meaningful way. This means more views for your site and more qualified leads: potential customers already searching for the information, business, or services you have to offer.
At Gravity Junction, marketing SEO services Gainesville, we create everything you need to create a winning SEO marketing strategy.
We Optimize Website Marketing
Your website is your digital storefront. Many businesses thrive without foot traffic, but very few businesses can succeed and scale without web traffic. At Gravity Junction, we don't just build great websites; we accelerate your brand with a comprehensive approach to creating a full digital footprint that brings you the online traffic you need to succeed!
The last thing you need is a stunning website that no one visits. Our website marketing services and SEO best practices help ensure that your website is never a paperweight in your business's story. 
Local SEO Marketing Company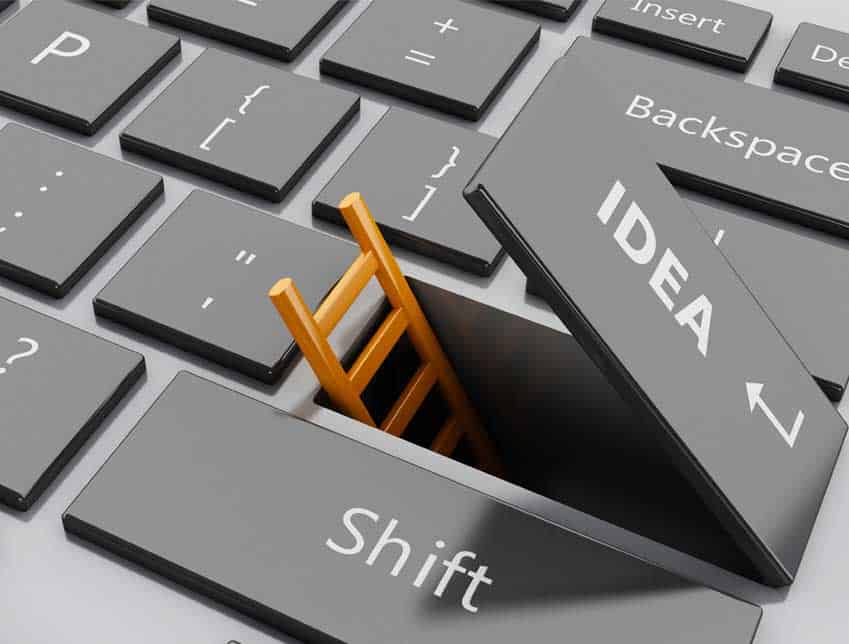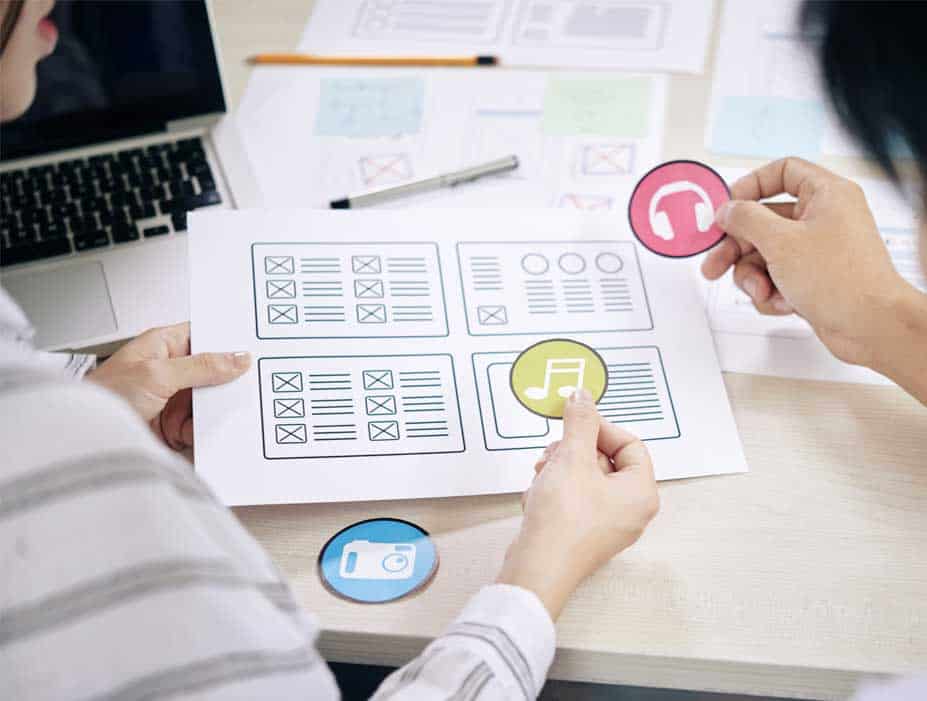 Content Marketing
Ah, content. If ever there was a word that encapsulates so many things, it's content. From social media to video platforms, podcasting, and all of your digital real estate, we understand the content and how to maximize it.
Content marketing takes the nuts and bolts of what you do, who you are, and your unique value proposition and share it with your audience. We help clients create compelling copy, video, audio, and graphics that tell the story of who you are and why people should engage with you.
The pieces of the content puzzle are many. It's not just about the best copy or the best images for your website. Content marketing is brand-building and promotion. It takes a heap of talent and skill to pull off content that sizzles and sells.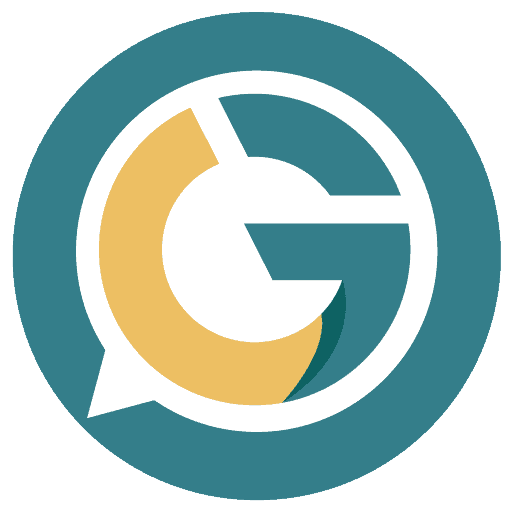 Press Releases
A well-written press release on the right channels might be old school, but never underestimate the power of the press.
We offer professional press release writing and work on your behalf as a public relations liaison. Reach out to learn more!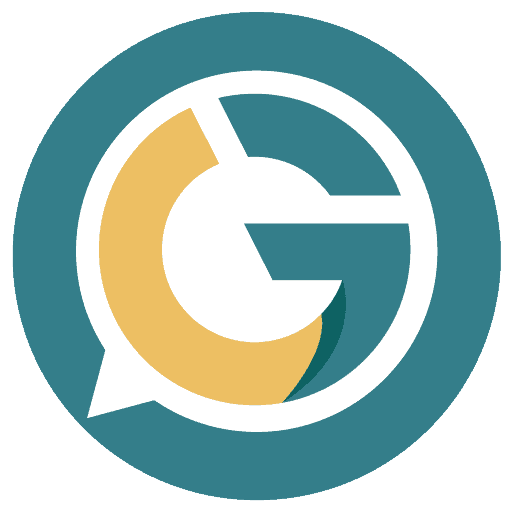 Article Writing
The pen is always mightier than the sword! As a full-scale digital marketing agency, we write words that win! From the white-papers used to generate leads to the cornerstone content that Google loves, we have talented, smart, and funny wordsmiths ready to craft articles that reflect your business.
Compelling copy that drives action is our specialty! Let's craft an article that attracts new business today!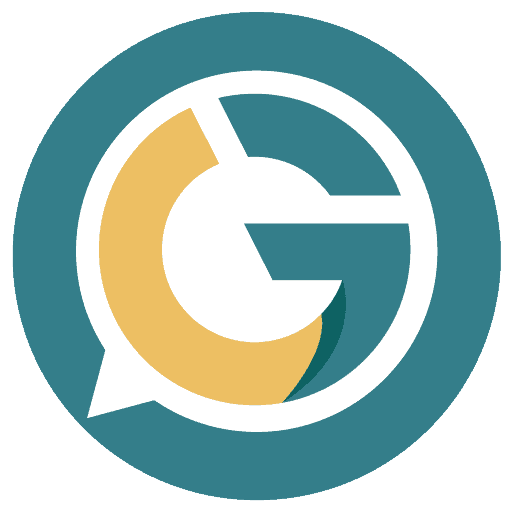 Reputation Management
Remember when everyone used to say "sex sells"? (Still true). The modern version of that idiom is "reviews sell."  
Gravity Junction, the best digital marketing agency in Gainesville, is equipped and ready to take care of safeguarding your reputation in several ways. 
Need a hand in crafting appropriate responses to customers or an organized way to manage your reviews? We can help.
So… Why Choose Gravity Junction?
Gravity Junction matches human problems with digital solutions. Our first instinct is to listen to our clients, their wants, and their needs at Gravity Junction. From there, we can build a strategy together that appeals to the business's human side, enhanced by the digital systems needed to take a company to the next level. 
Our team is comprised of writers, digital strategists, web developers, social analysts, graphic designers, PR badasses, and software gurus. These same people are your creatives, deep thinkers, out-of-the-boxers, empaths, leaders, daydreamers, and problem solvers. Gravity Junction gets stuff done.
With Gravity Junction, you are offered expertise and understanding, a perfect match unrivaled. Here, you don't just get a team that knows how to make your business work for you, but a team that advocates for your business's success at every step of the process.
Let our Gainesville, GA Marketing Agency skyrocket your:
& more!!!
Marketing Strategies
Gravity Junction offers full-service marketing solutions, all in one place. This allows us to stretch into any area to make the best marketing strategy possible. We don't believe in limitations at Gravity Junction, as we do our best to harness the power of your dreams and translate them into marketable content. 
At the forefront of every marketing strategy we implement is the fulfillment of human desire. We are not an SEO marketing company solely focused on rankings. We are human-centric, always creating to appeal to your human audience on a digital platform, not the other way around. Connection is the driver of every system we put into place for our clients. We strive to create lasting impressions, unbreakable bonds, and relationships that keep giving long after our initial investment in your brand.
Gravity Junction always wants to find the balance between what you want and what your clients need. This is where marketing magic happens. Our job is always to understand your values and communicate them with your potential clients. The marketing expertise we bring to your company is lined with understanding and pushed forward by excellent communication.
The Bottom Line
Gravity Junction brings a little bit of everything to the table. Because all of our services come from in-house, our team already knows the most efficient ways to work with one another, making the creative process of marketing that much easier.
Our team is built on personal investment, and when you choose Gravity Junction, we invest in you. Not only will our team invest our time and knowledge into marketing your business, but we invest our passions, our better understanding of the bigger picture, and our desire to see you succeed, right into your company.
Marketing is not just a strategy game; it is a game of understanding, connection, and growth. At Gravity Junction, we not only see the bigger picture, but we also help you paint it. Gravity Junction is where your company goes to grow to the moon and mingle with the stars as we take your business Supanova.
3rd Party Vendor Direction Services
Audio & Podcast Production & Syndication
Blog Creations & Posting
Book Cover Designs
Book Manuscripts
Book Publishing & Distribution
Bot Services
Branding Guidelines
Brochure Designs
Business Card Designs & Printing
Digital Workflow Automations
Door Hangers
E-Book Manuscripts
Email Campaigns Including Copywriting
Flyer Designs
Guest Blog Post Outreach
H.A.R.O. Submissions
Influencer Marketing Outreach
Jingle Audio Production
Keynote Speaking Services
Letterhead Design
LinkedIn Articles
Logo Designs
Magazine Articles
Media Kits
Media Outreach
Merchandise Designs
Merchant Services
Mobile App Development
Newsletter Content Creation
Newsletter Designs
Newspaper Articles
Packaging Designs
Photo & Video Directing & Production
Press Release Copywriting & Syndication
Printing Brokerage Services
Sign Production
Social Content Creation
Social Media Management
Social Media Outreach
Social Media Platform Branding
Software Development
Strategic Partnership Access
Tradeshow Booth Designs
Traditional Paid Advertising
Website Development, Updates & Hosting
Wikipedia Creation & Submission
YouTube Branding & SEO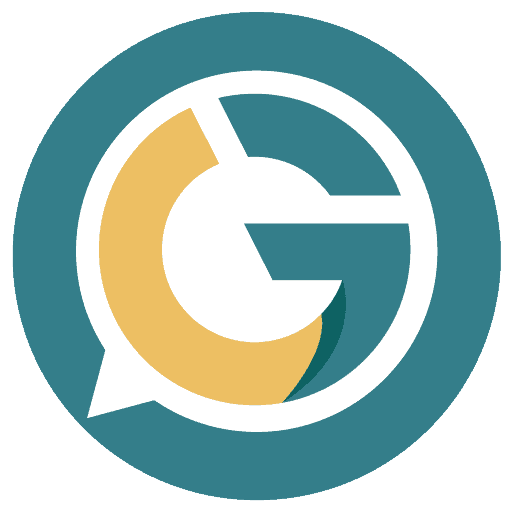 Project Based
Need just one or two services? Great! We can always tackle a solo project. Book a call to chat about your needs, and we can give you an approximate cost and timeline.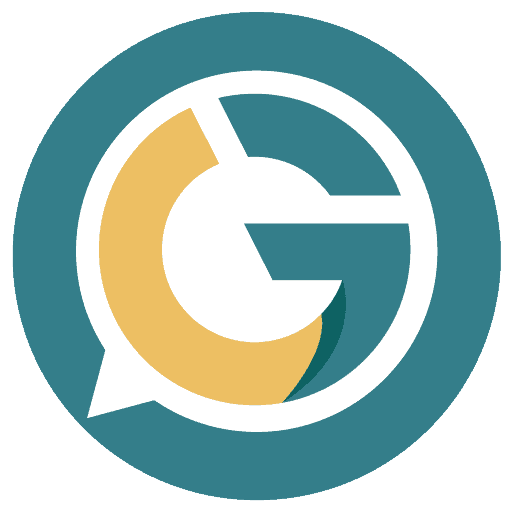 Agency of Record Package
Looking for long term marketing success from a proven digital marketing agency, combining the best of traditional & digital to drive revenue to your business? Then our Agency of Record package is for you.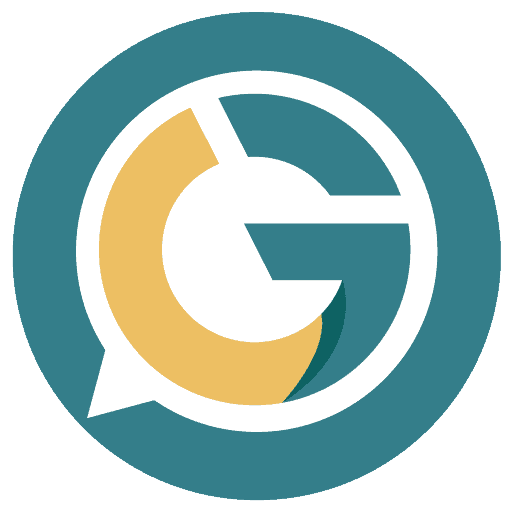 Do you have an in-house support staff who provide graphic design or web support, yet don't provide strategy? Our C-Level Staff and Director of Digital Strategy can make recommendations and map out a plan.
Ready for a New Marketing Strategy?
We drive hard-hitting results with the right blend of technology and strategy. We create campaigns and content that move people. We develop strategies and experiences that elevate brands and engage consumers. Gravity Junction is your Gainesville full-service marketing company.