From digital to direct, the possibilities are endless when it comes to marketing your business. Marketing can take brands from relatively unknown entities to household names. The catch? You need to find the right partner to help with your marketing needs. You need a partner well-versed in copywriting, social media, email campaigns, SEO, web development, web design, app development, software creation, and more.
*Cough cough*
This is where the team at Gravity Junction comes in; with more than a decade of experience, our company's knowledge in the industry is crucial in ensuring that our clients receive the best service possible.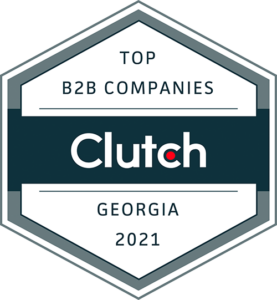 Today, we are thrilled and honored to announce that we have recently been recognized as one of the best direct marketing companies in Georgia by Clutch.
We would like to thank Clutch and their team for this award. Clutch is an established platform that helps small, mid-market, and enterprise businesses identify and connect with the service providers they need to achieve their goals.
As a small business ourselves, we appreciate the work Clutch is doing for small to midsize businesses in helping this community gain a wider audience.
Most importantly, we want to thank our outstanding clients for their continued support! You have been vital in making Gravity Junction what it is today.
Do you want to learn more about our services? Get in touch with us today. You're in good hands at Gravity Junction, with a team that absolutely can't wait to help you win both online and in-person!. Reach out to us, and let's get started.