All the Moving Parts of Your Business Need Balance
Successful businesses are built on many moving parts.
Businesses have an inventory to keep track of. Payroll to ensure. Workflows to implement. Budgets to keep an eye on. The list goes on and on and on. Businesses are always sorting and shuffling to put things in the order they belong to keep things running as they should.
Many business owners often find themselves investing in multiple apps or computer programs to help keep all of the moving parts in order and operating. One system for payroll. Another system for project management. All while attempting to cross-reference every aspect of the business manually.
At some point, the balancing act has to find an equilibrium.
The need for proper balance is why ERP systems are often the solution to ending the business-balancing-act for big, small, and steadily growing companies.
What is an ERP System?
ERP stands for enterprise resource planning. ERP is an umbrella term that covers a lot of complex systems and procedures. There is not just one ERP solution for every single business.
At its core, enterprise resource planning, ERP, is a way to organize the assets and materials you need to run your business, including time, money, and physical products.
ERP software is one place or program to keep all of the things that help your business run efficiently.
ERP solutions are intricately designed systems that help business owners specify their business processes and implement a way to make the business, from conception to final product to future follow-up, as easy and digestible as possible.
An ERP system can help businesses organize things like:
Inventory
Payroll
Accounting
General customer information
Budget
Project Management
+more…
Why Small Business Owners Need ERP Solutions. ERP: A Gift of Cohesiveness
An ERP system is like a dream come true for most business owners because it creates a valuable asset: cohesiveness.
Not only does an ERP system help the leader of a company keep all their moving parts in order. ERP systems also help employees of a company do their job efficiently and in correlation with every other part of the company.
For example, if you have multiple clients that you work x amount of hours for, you are able to keep all information about that client, from the job they need done to the amount of hours they should be billed for to
How a CTO Can Optimize Your ERP System
ERP systems offer companies the ability to localize everything they need. This togetherness is nothing to shrug off. Having all of your resources in one place is the easiest way to ensure everyone in your company is on the same page.
ERP systems can give companies a genuine insight into every little corner of their business. This insight is so damn valuable.
When a company dedicates the time and resources to implement an ERP system, the time they gain is invaluable. The time a company would spend trying to keep things in order and up to date, as well as the time employees spend looking for answers and information, could be invested in more lucrative things.
When people can do their job efficiently and accurately in a shorter amount of time, businesses lose the air of frustration, gain more confident employees, and make more sales from happier customers.
Implementing an ERP system is a win across the board for everyone involved.
An ERP System in Action
Say your business sells rocks in Atlanta. Sweet business practice. Here's how an ERP System would help.
You start your business.
First, you source your rocks. You find out the cost of your rocks. There's a feature of your ERP system where you can input your inventory and your rocks' cost. Now you know what you have and how much it cost.
"That's easy enough," you may be saying to yourself.
However, the best thing about a well-planned ERP system is the ability to build upon it. You can keep track of the "easy" things, but as your company grows and the processes become a little more involved, your system will keep up.
Say you crowdsourced your rock business.
Just from your business start, you have 200 orders backed up and ready to be fulfilled. Lucky for you, your customers' information has been inputted into your ERP system. You know exactly how much product you need and exactly where it needs to go. Not only do you know that, so does your fulfillment team. And your marketing team. And your financial team.
Everyone on your team knows what they're working with, and even who they're working with because everything is in one place. They haven't had to dig through fourteen programs to make things make sense, and that has saved your business time and money.
Additionally, your business has a budget. With an ERP system, you can easily find your costs, from inventory and your employees' salary to operating costs and more. Additionally, these input systems can be automated, ensuring that the information provided to all of your teams is accurate and up-to-date.
Don't over-complicate this concept just because the systems do complex things. Enterprise resource planning is for planning your business operations and tapping into the past to keep those plans on track.
Enterprise resource planning is rooted in facts and numbers to ensure your path to success stays straight.
You can even think of ERP systems as a translator. All your teams speak different languages, but through an ERP system, they find the answers they need in the language they need them.
How Are ERP Systems Created?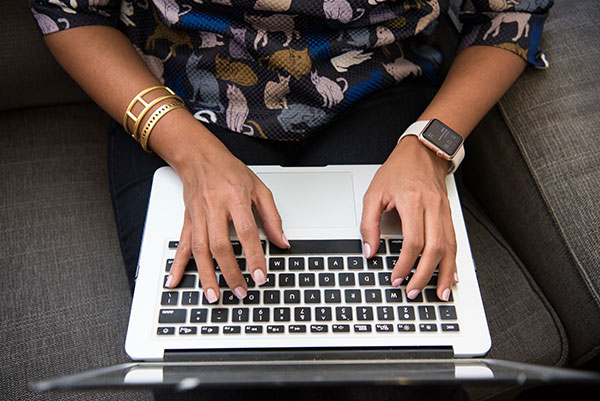 ERP systems are put into place to make the operations of a business just a little bit easier. This is done by having someone like a CTO consultant implement systems that drive production and distribution and make everything in between a seamless operation. A CTO, or chief technology officer, can help create solutions architecture for digital business systems.
Developers are the creative backbone of a well thought out supply chain management system. Many software developers understand the level of procedure needed to keep a business in order while simultaneously offering a digital approach to drafting these systems.
Once these systems are designed, they can be digitally implemented to ensure every link of your business is stitched together.
How Gravity Junction Can Help
Gravity Junction possesses many superpowers, and one of those powers is that we have an in-house CTO and a team of software developers that are as close to superheroes as humans can be.
We are not just a marketing firm focused on the outward appearance of your business. We want to ensure that the inner workings of your business are just as flawless. We are not know-it-alls, but we are pretty close to do-it-alls. At Gravity Junction, we look at the systems you have in place and build solutions that are perfect for you and your business.
With ERP systems, we understand that no two businesses operate the same. Regardless of what we do at Gravity Junction, we always want to take into consideration the uniqueness of your business and come up with the solutions that set you up to succeed time and time again. That includes understanding your business from the inside out, ensuring your success at every level.
Contact us today to chat about what business solutions are best suited for you and how we can help you take your business to the moon.